Average temperature
Mullins, Barbados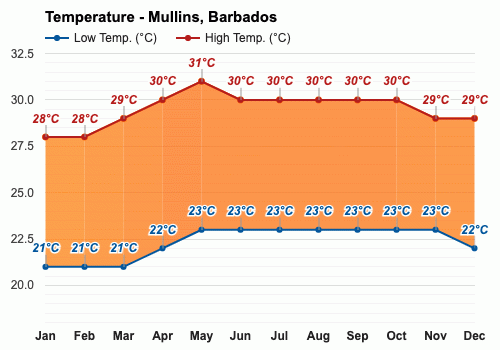 The warmest month (with the highest average high temperature) is May (31°C).
The months with the lowest average high temperature are January and February (28°C).
The months with the highest average low temperature are May, June, July, August, September, October and November (23°C).
The coldest months (with the lowest average low temperature) are January, February and March (21°C).
[Resources]