Average temperature
Chatham Islands, New Zealand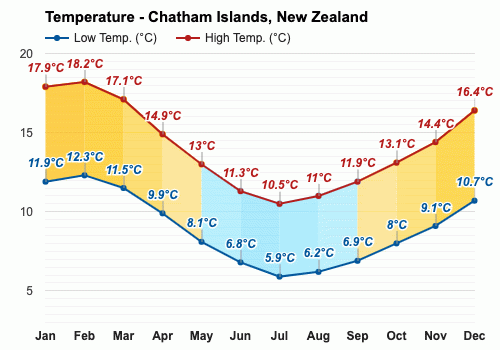 The warmest month (with the highest average high temperature) is February (18.2°C).
The month with the lowest average high temperature is July (10.5°C).
The month with the highest average low temperature is February (12.3°C).
The coldest month (with the lowest average low temperature) is July (5.9°C).
[Resources]